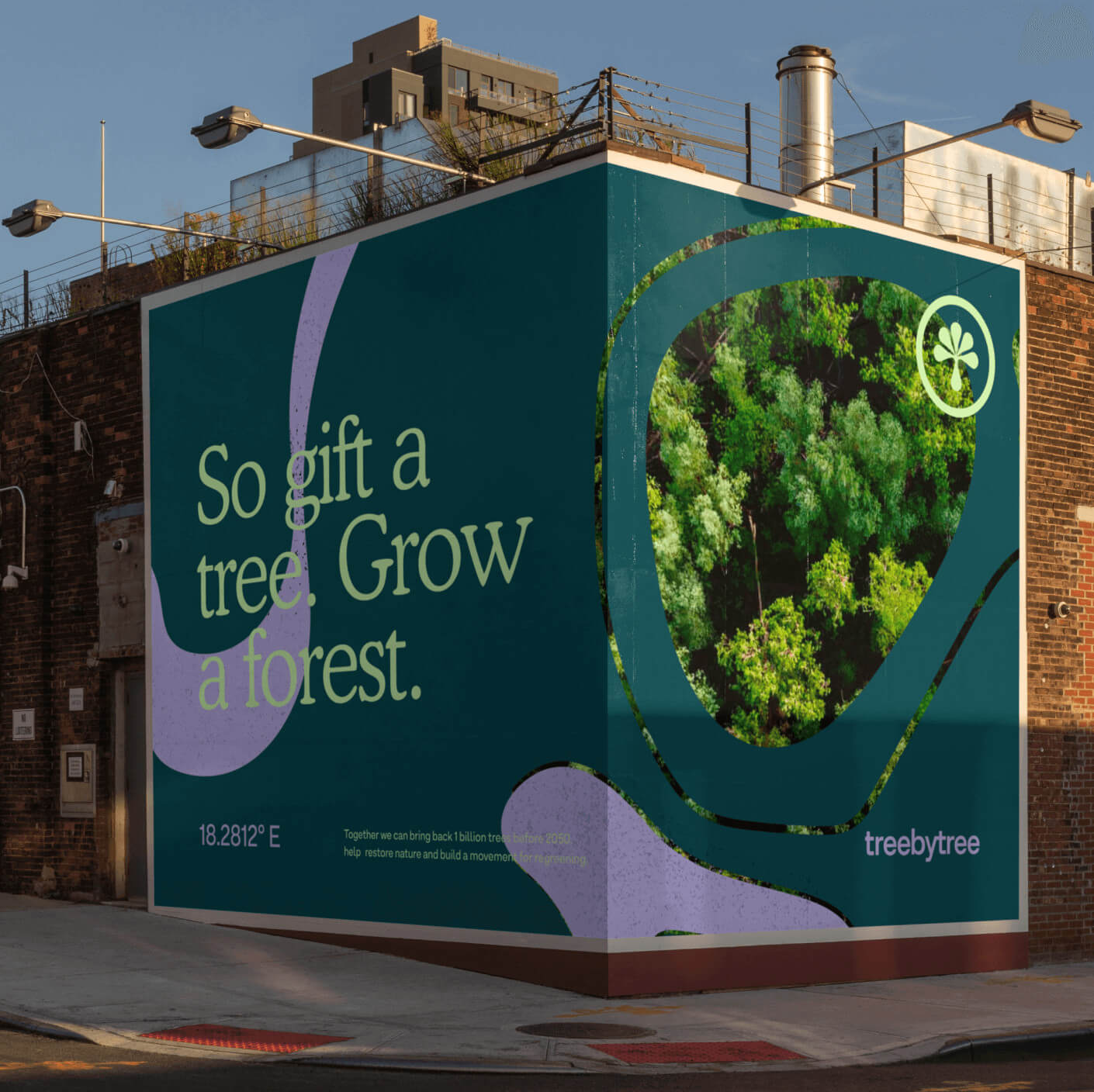 Two things we don't need. Disposable gifts. And global warming. Which meant it was time to re-think corporate gifting. A task we at Lama Lama where more than willing to jump on. Treebytree is a social enterprise whose mission is to bring back a billion trees by 2050.
By empowering thousands of companies, customers and stakeholders, they are using the power of many to restore nature and build a movement for regreening.
These trees are brought back in the heart of Africa with the help of Justdiggit and thousands of farmers. Turning corporate gifting into gifting back. So gift a tree. Grow a forest. Make an impact.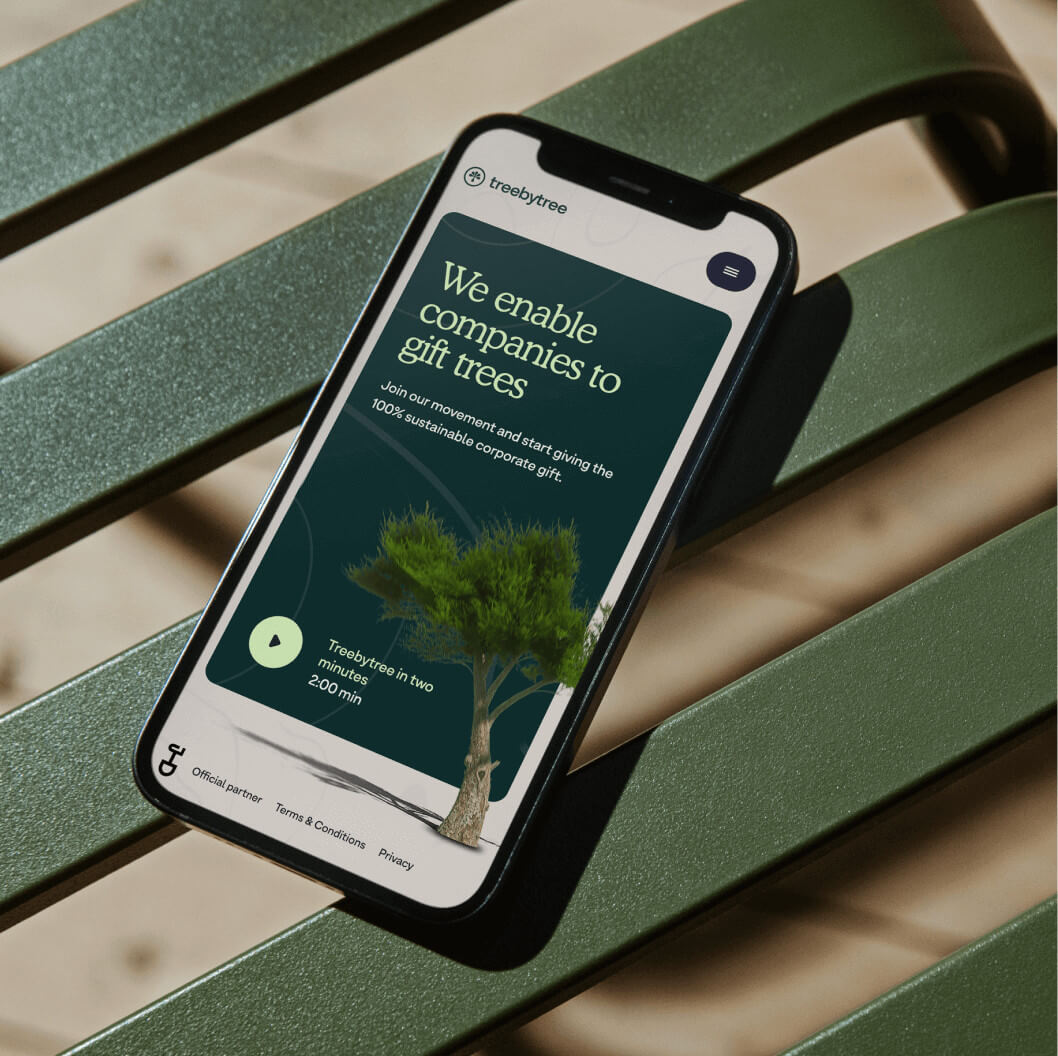 Giving a tree is made smooth and simple with just the right amount visual flex to keep visitors excited during checkout.
The branding took its design cues from nature itself. And because there are no straight lines in nature, the brand pattern is fluid and unique every time its implemented. To make this idea practical in use, we created the treebytree pattern generator.
How do you bond with a tree that's 12.000 km away?
Customers receive the exact coordinates the location far away. We wanted people to feel connected to their own tree. You're more engaged to something that's within reach. It's human nature. But the distance made it so that's impossible. That is why we created an AR filter where you can check up on your tree's growth. Whenever you want, without visiting Africa.
Giving growth to an initiative with a great purpose.
A textbook example of a company with a conscience and a brand with a heart. Lama Lama created a distinctive colourful branding for treebytree and designed and developed the interactive online platform. Massive PR coverage ensued after launch, sending treebytree on their way to a billion trees by 2050.