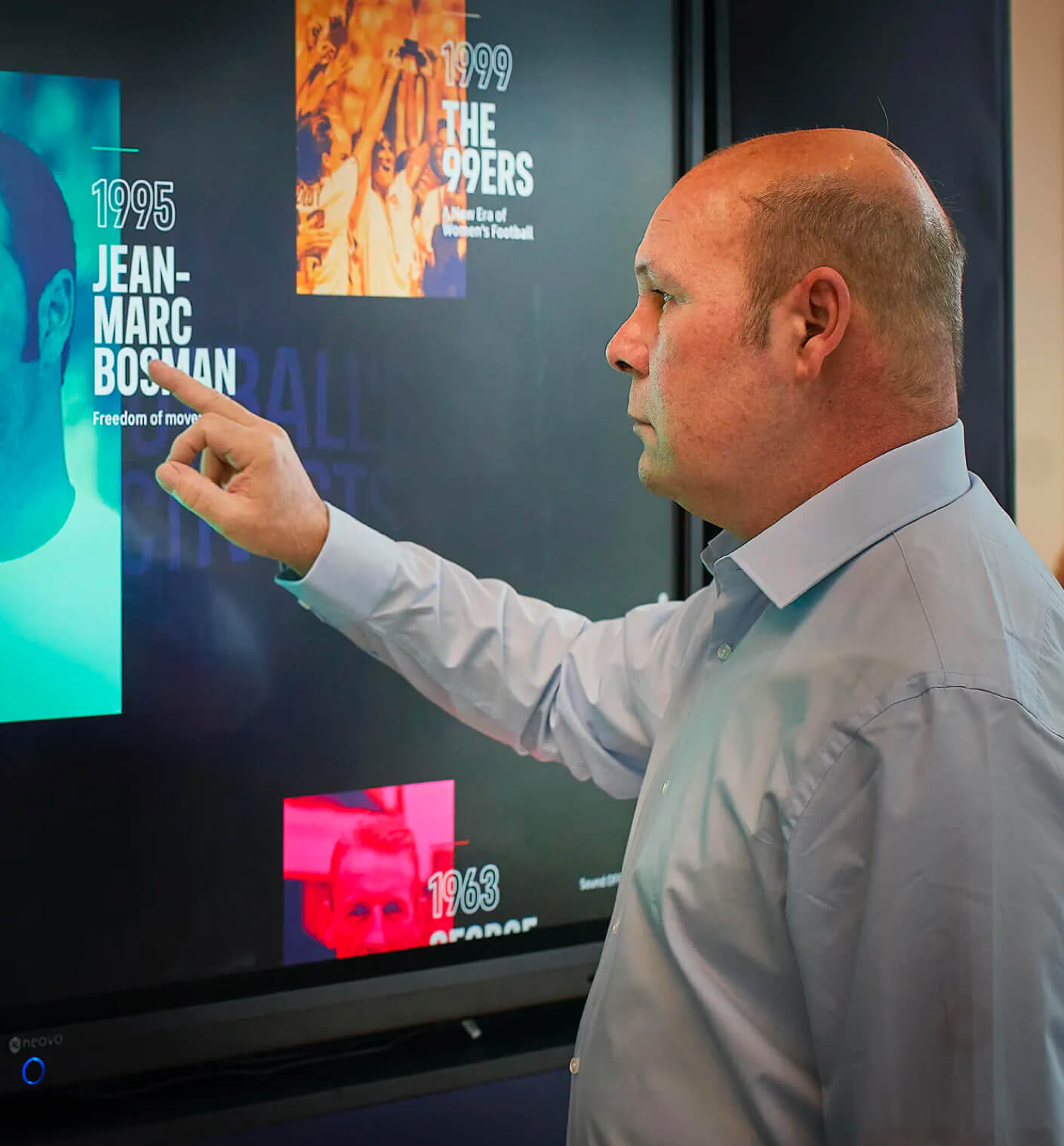 A life as a professional football player is only reserved for the truly special ones. The ones with that rare talent and the discipline to work harder than everybody else. But amongst these lucky few are some that push things even further.
These are the people that use football as a force for good. Freedom, human rights or equality. FIFPRO, the global organisation representing professional football players thought it was time to commemorate these legends.
These historic stories need to be shared with the world, which meant a simple statue wouldn't do. That's why we launched the FIFPRO Gallery. The interactive wall of fame that's designed to honour today's legends and inspire generations to come.

Collaboration
Liebe Leute,
Recognition
Awwwards Honorable Mention
The FIFPRO Gallery even found its way into interactive installations. Teaching many about the historic stories of heroes that changed the world of football for the better.
Giving a platform to historic stories that changed the world of football and beyond.
And the world took notice. The FIFPRO gallery got commemorated by Awwards.com, thousands of people around the world were inspired to make a change in their own community and FIFPRO, representing 65.000 players, has many new eyes on their next venture more than ever. Are you curious about the tales of the courageous Afghan female football team? Or Zahir Belounis, fighting for the rights of workers for the 2022 Qatar WC? Visit the FIFPRO Gallery.